Winter 2020
We want to take a moment and give y'all a heartfelt 'thank you' for supporting us during these challenging times. It's been a crazy year to say the least, but we'll get through this together, one day at a time. We appreciate every single one of you, and know you're the reason we're still open today.
As a token of our gratitude, we're kicking off our "Season of Thanks", a series of gifts and offers for our regulars (and new friends too!) each week during the months of December and January.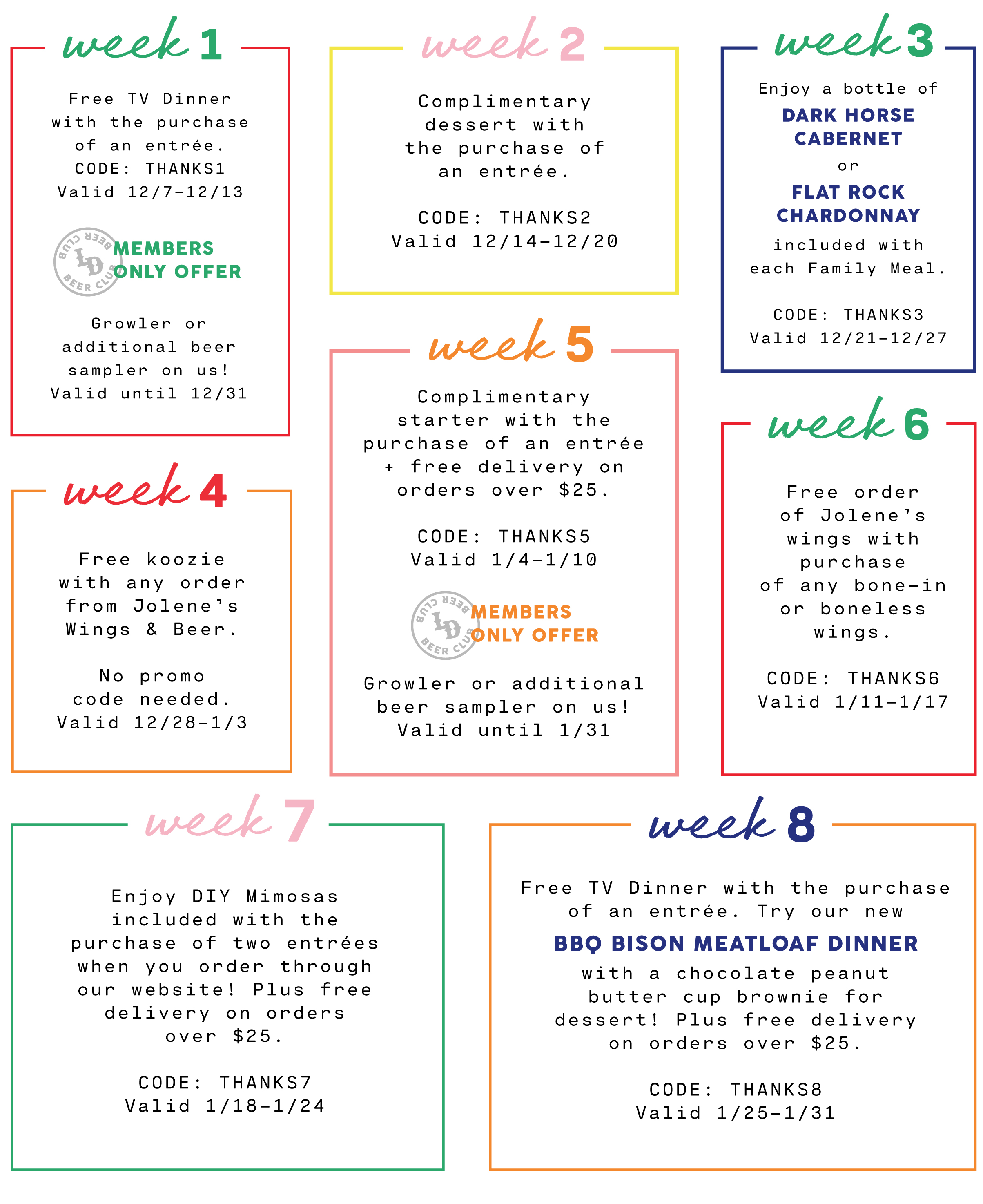 Thank you to everyone that participated! Follow us on Facebook + Instagram for the latest updates and promotions. From our family to yours, Team Lazy Dog.
--
Cannot be combined with any other offers or promotions. Delivery radius varies by location. Offers valid on orders through lazydogrestaurants.com or jolenes.com depending on the offer.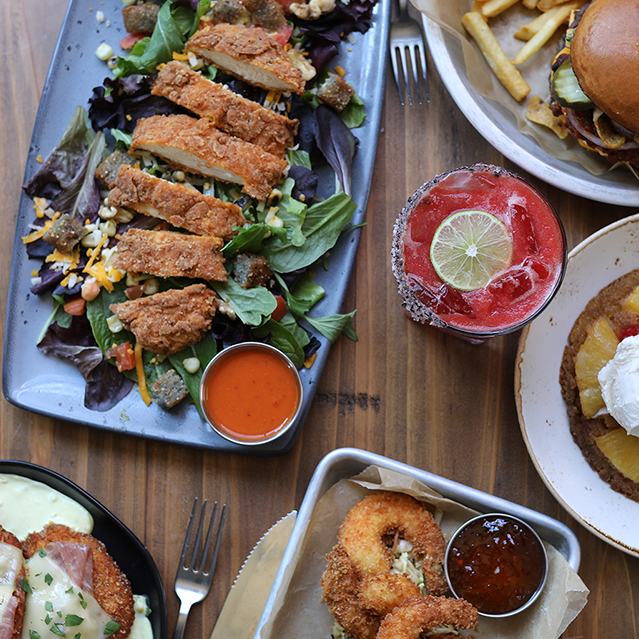 Our New Spring Menu is Here
February 21st