Fall 2021
Lazy Dog Restaurant Boca Raton is now open in The Sunshine State and we couldn't be happier! Boca Raton has welcomed us with open arms and are so excited to meet our new neighbors.
As you can imagine, building a new restaurant is a huge team effort from the construction and the permitting to finding our new team members and training them to deliver the warm, caring service we are known for. You can get a taste of what it took to make our restaurant from the ground up in our timelapse video above.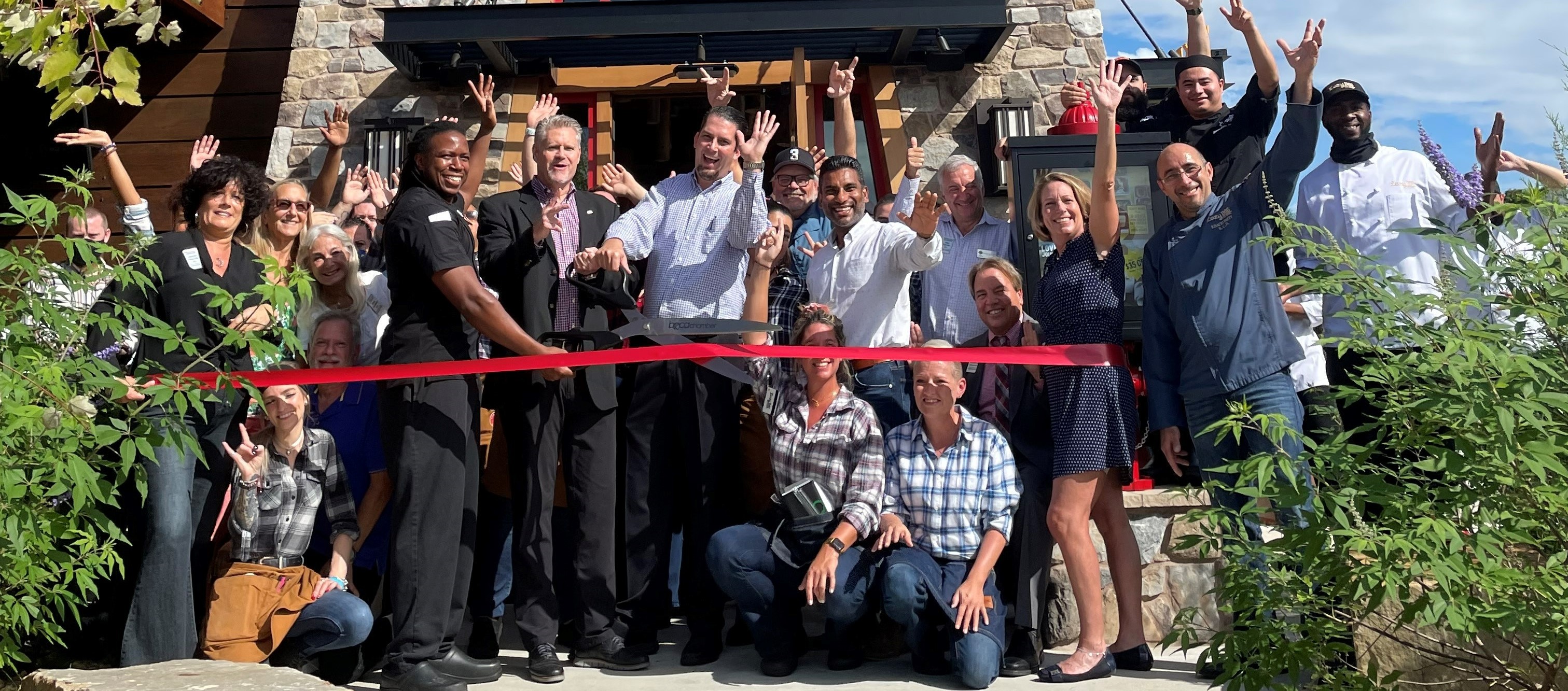 What else did it take to build our Boca Raton location? You oughta know:
• It took 70,000 pounds of stone, 68 pounds of steel and 1,945 rod studs to make up our newest location.
• Our restaurant is built with a unique design that make you feel like you're escaping away to a small mountain town – we're talking lodge-inspired furnishings such as cozy fireplaces, ledge stone, a chandelier crafted from Aspen logs and Western artwork.
• We've sampled over 20 breweries nationwide to bring you the best sips on our menu. Brew lovers, rejoice!
• To inspire warm and friendly hospitality, we hired around 200 teammates.
• It only took a 10-foot red ribbon and one large pair of scissors for our ribbon cutting on opening day.
It takes a village, but in the end it's worth every hard-earned effort to see the smiles on our guests' and team members' faces.